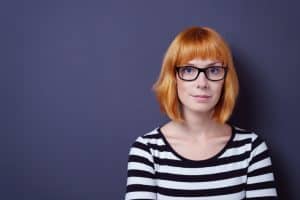 Have you heard of the TruDenta System for headache relief? If you've been trying to do something about your chronic pain and you can't seem to find a solution, you may want to schedule a visit to see us. This system is an effective option that can help reduce and eliminate your headaches if they are the result of oral-related problems, such as a poorly balanced bite, bruxism, and more. Essentially, it will help your mouth function properly, so issues with muscle use, motion, and more no longer lead to discomfort. Learn more and come in for further details!
It's Natural
You're not going to be taking drugs. This means that you can come in for the TruDenta System, address your pain, enjoy headache relief without having to add drug-related side effects into your life. Already taking pills for something else? Not a problem: This treatment won't get in the way.
It's Multi-Faceted
When you're dealing with chronic headaches, there is most often more than one issue contributing to the problem. Fortunately, the TruDenta system is a comprehensive treatment that addresses problems with the way your brain is affecting your bite, the way your muscles are reacting, your range of motion, and more. We can address your entire unique problem that leads to pain for true relief.
It Isn't Going To Wear Off
The goal throughout your headache relief care and the use of TruDenta is for us to balance your bite again, re-train your brain and bite habits, and stop the problem that's causing pain (such as TMJ disorder, bruxism, etc.).
Come See Us For Headache Relief
We offer comprehensive care for headaches, through which we identify the source (or sources) of pain and resolve them. Schedule your visit with Healthy Smiles Family Dentistry today by calling Healthy Smiles Family Dentistry today at (281) 974-4494. We serve patients from Houston, Memorial City, Bunker Hill, West Beltway, City Center, Hedwig Village, and all surrounding communities.