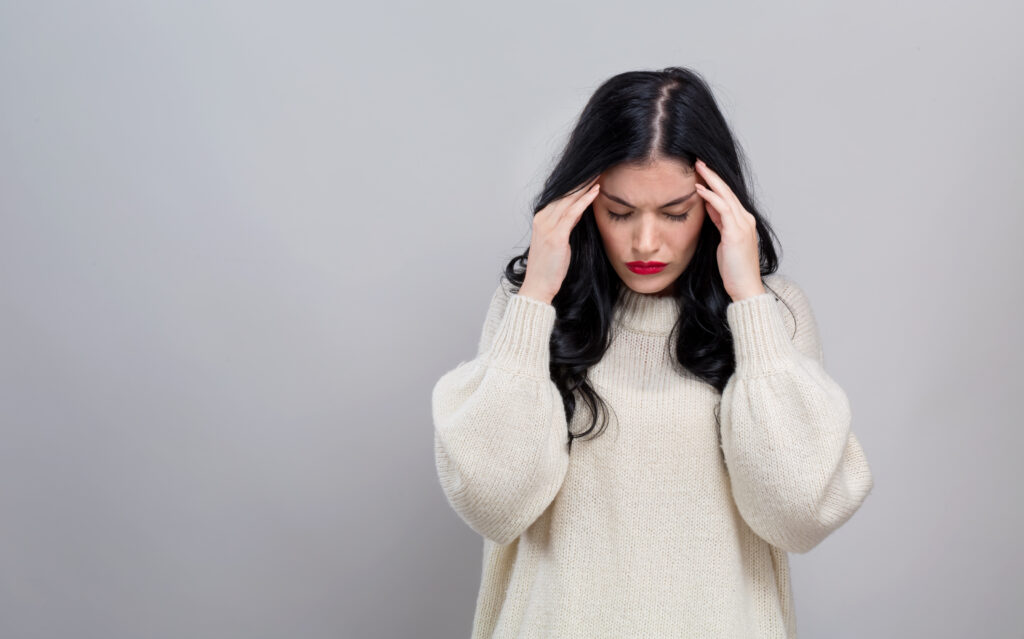 Problems with more frequent headaches can be a cause for a concern, and it can certainly make it harder for you to take care of your daily responsibilities. What you might not realize is that this issue can point to a problem with your oral health, one that your Houston, TX dentist can address. Our practice provides services that can relieve tension and pain related to uneven or uncomfortable jaw movements. In fact, we can actually use advanced imaging technology to evaluate your current bite function and look for ways to provide nonsurgical relief for your headaches! When appropriate, we can also discuss services that restore the health of teeth that are in poor condition or not contributing to your bite function. By doing so, we can make changes in your jaw movement that lower the tension on your joints and muscles.
Is Poor Oral Health Making You More Vulnerable To Headaches?
Trouble with your jaw health and movement can lead to recurring headaches. The reason for this is that the nerves that control our jaw movement are also responsible for sensation in the head, neck, and face. When there are problems that agitate these nerves, the discomfort can be felt in these different areas. TMJ disorder refers to the result of different problems with our jaw alignment and movement that cause this kind of stress. Through a review of your bite function and jaw alignment, we can look for causes of your discomfort; once found, we can proceed to help you make adjustments that lower tension and improve your quality of life.
Using TruDenta To Look For Bite Imbalances
With TruDenta, we are able to closely map your bite movements and look out for any imbalances that are responsible for your headaches, issues with teeth grinding, and other problems associated with TMJ disorder. Therapy to ease problems will be based around the information that we gather. Because this provides nonsurgical relief, it can be a less intrusive and intimidating way to stop headaches and improve your dental health.
Addressing Pain And Dental Damage Linked To Teeth Grinding
It may be necessary for us to include treatment for bruxism in plans to stop your headaches. Treating this problem is important—if you are unconsciously grinding your teeth at night, you can harm your enamel and create stress on your jaw. Through the use of a custom oral appliance, we can stop this problem from doing further harm to your oral health and smile.
Discuss Your Headache Concerns And Your Oral Health With Your Houston, TX Dentist
Through the right evaluation and treatment of your headache issues, we can positively change your quality of life and oral health. To learn more about TruDenta and how this technology helps us take care of patients struggling with headaches and jaw pain, contact your Houston, TX, dentist, Dr. Vlachakis, by calling 281-974-4494.