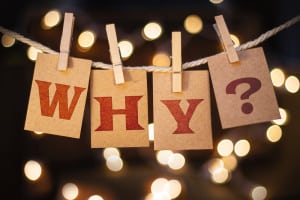 Do you prefer to schedule appointments for your health when something is wrong? Perhaps you are quite committed to scheduling your preventive visits for checkups and cleanings but you don't really consider coming in for a visit for other reasons unless a problem develops (such as tooth decay). You may be surprised to learn that our professional dental care will provide you with an extraordinary wealth of ways to improve and protect your wellbeing. Curious about some surprising reasons to schedule an appointment with us (such as to seek headache relief)? Find out more.
Reason #1: You Have Headaches
Patients suffering from daily headaches often fail to make the connection between potential oral health issues and their discomfort. The good news is that you can expect to achieve exceptional headache relief by scheduling visits with us. We offer extensive dental care options to treat your headaches by first pinpointing the underlying cause or causes and then moving on by offering treatment tailored solely to your particular requirements for improvement.
Reason #2: Your Jaw Hurts
Patients often blame themselves for internalizing their stress on a daily basis, which can lead to jaw discomfort. However, even if you try to relax and take pain relievers, you may be ignoring an underlying problem that we can address. In addition to offering custom care for headache relief, we can assist you in addressing issues like teeth grinding and teeth clenching (bruxism) or TMD (TMJ disorder – problems with your jaw joints), so you can say goodbye to jaw pain for good.