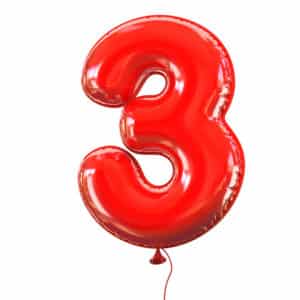 When you find yourself in need of headache relief, there are a lot of things that can convince you that you should really just give it up. For instance, maybe you think it's quite common to deal with daily headaches, so you begin feeling a bit embarrassed by your level of concern. Maybe you see most people taking pills to feel better, so you follow suit. However, it's important to note that making it through the day without a headache should not be a luxury – it's what you should expect! Learn a bit more about a few issues you may be sweeping under the rug (and then call us for a consultation).
Concern #1: You Believe When Others Say You're Overreacting
You may find that when you complain to friends or family about your headaches, they tell you you're overreacting. "Nothing is wrong with you," they say, "you just need to take a pain reliever. You just need to relax." While stress relief is certainly a factor for some individuals when seeking headache relief, telling yourself to just relax is not always effective. By visiting us, we can help determine how much impact stress is having, how to help you fix it, and what else needs changing.
Concern #2: Something More Complex Might Be Harming Your Oral Health
Perhaps you're not just randomly suffering from headaches. You might be dealing with oral health problems like bruxism, TMJ disorder, a poorly balanced bite, or otherwise that when neglected, will continue to cause head pain and will lead to damage.
Concern #3: You May Need Physical Adjustments – Not Medication
If you are dealing with chronic headaches, you need serious headache relief. It's important to note that you might need physical adjustments to your oral structures or your posture for improvement, not medication to mask the symptoms.