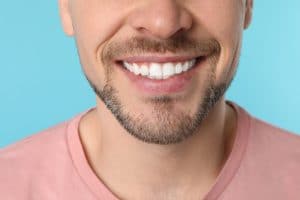 Do you want to obtain a smile that is bright and beautiful before the holiday season begins? We can help! Our team understands the factors behind teeth stains, and what treatments may be necessary to remove discoloration and help you enjoy a more attractive smile. In today's blog, your Houston, TX, dentist looks at professional teeth whitening.
The Causes of Our Teeth Stains
Why do our teeth develop embarrassing stains over time? A number of factors could influence this development. For example, when we don't brush and floss daily, and we consume a diet rich in sugary and starchy foods, who could promote plaque buildup. This buildup not only impacts oral health, but makes discoloration more visible. Consuming beverages with dark pigments and tannins, such as red wine, tea, coffee, and soda, could also be a factor, as could smoking cigarettes and using tobacco products.
Removing Stains in One Sitting
We have two very different options to remove stains and help brighten your smile. For people who need fast results, we can often break up discoloration in as little as one to two hours. When you stop by, we will place a protective covering over your lips and gums, before applying powerful bleaching gel to the teeth. Using a special light to activate the gel, we brighten smiles by several shades.
Stunning Smiles From Home
We also have an option that you can use from home. Not only does this address more severe discoloration, but this treatment also lowers the risk of tooth sensitivity. We begin with an initial office visit. After we take detailed impressions and images of your smile, our team will create a set of plastic trays. We then send these trays home with you, along with a bleaching gel. At home, the trays will be filled with gel and worn for about 30 to 45 minutes a day. After a week to ten days, your teeth could be brightened by several shades. Now, what if you have permanent teeth stains? Also known as intrinsic discoloration, these often form beneath the outer enamel and may not respond to traditional teeth whitening. Fortunately, we can mask these with either single-visit dental bonding or one or more of our lifelike porcelain veneers. If you have any questions about our options for brightening your smile, or if you want a checkup before the year ends, then contact our team today.
OUR HOUSTON, TX DENTIST'S OFFICE OFFERS COSMETIC CARE
At our Houston, TX dentist's office, we want to help you enjoy a stunning and healthy smile before the holiday season kicks into gear. Find out more about enjoying a brighter smile by calling Healthy Smiles Family Dentistry at (281) 974-4494.