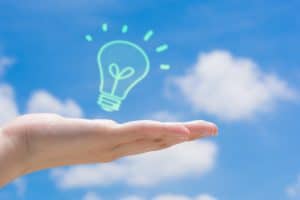 You know that you need headache relief. You know this because you keep getting headaches and instead of going away, they just keep coming back. While we urge you to recognize that taking time for a consultative visit with our team is most definitely to your benefit (we can probably get those headaches to go away without the use of any drugs!), you're still feeling uncomfortable right now. In addition, there are certain issues that can make anyone experience head pain. Some of these culprits happen to be incredibly easy to overlook, so let's make sure they're not affecting you!
Watch What's On Your Head!
What are you wearing on your head that's creating a squeezing or a heavy effect? Do you wear heavy sunglasses on your head all day? How about a baseball cap? A headband? Do you have your hair pulled back into a tight ponytail or up in a topknot? Give your head a break, so you can head into headache relief without counterproductive issues making it more challenging.
Change Your Pillow
Are you using a pillow that is far too soft and you wake up with an achy neck or a headache? Maybe your pillow is too firm and you cannot relax your muscles. Whatever the case, we encourage you to find one that's "just right," while offering the support you need as you sleep. This can make your headache relief easier to attain, rather than working against it.
Get Out Of That Weird Posture
Are you leaning back, watching TV for hours with only your head uncomfortably pushed forward with a sofa cushion? What other types of strange postures are you adopting? If you feel uncomfortable or notice that you end up with headaches as the result of something you're doing, change it up. You may be creating more and more strain within your muscles that can eventually become more and more difficult to address!
Come In Very Soon For A Headache Relief Care Plan
Take time to see our team for the headache relief you need in order to get back to a life that's pain free. Schedule your visit with Healthy Smiles Family Dentistry today by calling (281) 974-4494. We serve patients from Houston, Memorial City, Bunker Hill, West Beltway, City Center, Hedwig Village, and all surrounding communities.