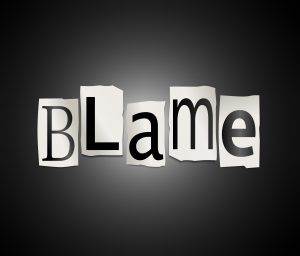 Over time, when you deal with headaches that just won't stop, you may develop a habit of blaming yourself. This can steer you away from finding a final solution, of course, as you become a bit of a prisoner to chronic discomfort that really shouldn't be there! Find out how our headache relief may be the solution that will help you lay blame where it belongs (and that will help you say "bye-bye" to this issue).
First, Realize They Shouldn't Be Chronic
Are you going through every day that you experience a headache, blaming yourself for little tiny things? Perhaps you say, "I knew I shouldn't have slept so late" or "I shouldn't have eaten that dessert." While many factors can contribute to headaches, if you're nitpicking and assuming that your every action is to blame for chronic, daily head pain, think again: There's more to it. In so many instances, it has more to do with an underlying issue that's happening on a consistent basis (and that you're either overlooking or don't know how to address) that we can help treat with our comprehensive headache relief.
Next, Let Us Help You
If you're doing absolutely nothing to make your headaches better and you know there are answers out there, then you may start to realize you're responsible for not getting out there to seek out headache relief! However, this can feel complicated when there are so many options to choose from. Or, you may have exhausted what you see as potential options, so continuing this journey feels extremely frustrating. Here's our suggestion: Come in! Our relief is based on ensuring your muscles, joints, the way you stand and sit, the way your teeth fit together, and so much more are in alignment (including your daily lifestyle habits, too!).
Talk Headache Relief Truths With Our Team
Find out how to get the facts regarding your headaches and then follow through with our headache relief, so you can finally get back to a life without chronic discomfort! Schedule your visit with Healthy Smiles Family Dentistry today by calling (281) 974-4494. We serve patients from Houston, Memorial City, Bunker Hill, West Beltway, City Center, Hedwig Village, and all surrounding communities.