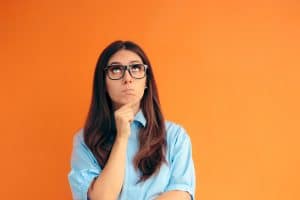 Chronic pain that affects your neck, head, face, and shoulders may be traced back to an issue with your jaw. TMJ dysfunction refers to the problems that affect your jaw joints and muscles. They may be caused by stress, arthritis in your jaw joints, teeth grinding, or problems that affect your bite function. When your Houston, TX dentist observes signs that you are dealing with this problem, you can receive relief through treatment. Our practice is ready to address TMJ dysfunction, and related problems that may intrude on your quality of life.
Are You Experiencing The Painful Symptoms Of TMJ Dysfunction?
You can experience many unpleasant issues because of untreated TMJ dysfunction. You might start to feel as if it is difficult to bite, chew, or even speak because of the pain in your jaw joints. You can also feel persistent headaches, and pains in your face and neck. While your dentist can talk to you about the link between these issues and TMJ dysfunction during a routine dental visit, you should reach out to schedule care if you suspect that something is wrong.
Providing Care That Can Put A Stop To TMJ Dysfunction
A special appliance can relieve the pressure in your jaw joints, and give you much-appreciated relief from TMJ dysfunction. A study of your oral health can also help, as it can reveal problems with your dental function that may be putting unneeded pressure on your jaw joints, and creating issues. In addition to taking on problems with your jaw joints directly, your dentist can also help you deal with the effects of teeth grinding, which are often connected to TMJ dysfunction. By stopping you from grinding your teeth at night with a bruxism appliance, your dentist can protect you from dental damage that could call for restorative dental work.
Using Advanced Treatment To Put A Stop To Persistent Headaches
Our practice is ready to help you identify why you are experiencing chronic headaches. While your issues may be remedied when you undergo treatment for TMJ dysfunction, we can also offer a dedicated study to identify any other issues that could be to blame. After a thorough review, you can benefit from a detailed plan to make sure your headaches stop.
Talk To Healthy Smiles Family Dentistry About Chronic Pain And TMJ Dysfunction
Healthy Smiles Family Dentistry is ready to help you address the chronic discomfort created by TMJ dysfunction. In addition to providing relief, our practice can work with you to address any oral health issues that may have caused you to experience this problem. We are proud to make quality smile care available to residents in and around Houston, TX. To learn more, or to schedule a consultation, call our dental office in Houston, TX, today at (281) 974-4494.