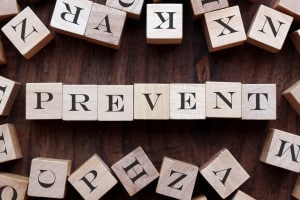 How much thinking have you ever done in regard to your preventive care? Do you realize that it yields much more than a smile that looks and feels healthy? As a matter of fact, we suggest you visit us once every six months because prevention can help with everything from headache relief to avoiding problems like tooth decay and gum disease. Are you curious about the details that have been escaping you? Allow us to explain.
Cleaner, Healthier Teeth
One portion of your preventive visit includes the thorough yet gentle cleaning of your teeth. We thoroughly remove the plaque and tartar that you leave behind (don't worry, there's nothing you can do about this – even consistent brushers miss spots). This offers protection against oral diseases caused by the bacteria in plaque, such as tooth decay and periodontal disease.
Early Detection Of Problems
By consistently scheduling preventive appointments with us, we can detect problems the minute they begin to take form. For instance, we may recognize bruxism, TMJ disorder, or misalignment concerns. All of these dental issues contribute to chronic symptoms like headaches. Want headache relief before you're dealing with severe discomfort? Make scheduling your checkups a priority.
No More Unanswered Questions
Do your jaws hurt? Do you ever suffer from strange symptoms like sensitive teeth or headaches? Perhaps you are simply curious about an instrument you saw during your preventive care checkup. Whatever the case, your visit is a wonderful time to ask questions. Whether you are seeking headache relief or want to know what to do to achieve a more beautiful smile, this is the time to ask (we are always happy to provide answers).