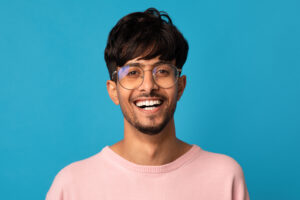 If you are tired of looking in the mirror and feeling unsatisfied by your smile, you can find that cosmetic dental work can help you. Our Houston, TX dentist's office provides several treatment options to those who want to change the way they look. We can work with you to ensure that you see the results that you really want from your procedure. We offer services that address dental discoloration, problems with wear and tear on your enamel, and even issues with teeth spacing and general alignment. With the right procedure, we can provide results that you are eager to show off, as well as improvements that you can count on to last.
Are You Ready To Show Off A More Attractive Smile?
If you are tired of having doubts about the quality of your smile, our practice is here to help. Cosmetic dentistry takes on the issues that specifically concern your appearance. Because these treatments are not used to address oral health issues, they can be more conservative in nature, which means you see results with less work done on your tooth structure. In many cases, we can actually make desirable changes without the need to craft and place restorations, which means you can have results in less time as well as with less preparatory work.
What Kind Of Changes Would You Like To Make?
Is your goal just to make your teeth whiter? Are you trying to target a specific tooth that looks awkward or out of place? Whether you have targeted improvements you want to make or broader changes you hope to see, we can work with you to help you enjoy the right results. In addition to directly fighting enamel stains through teeth whitening treatment, we can recommend other services, like the placement of porcelain veneers, to cover up problems with tooth shape, size, and color.
Relying On Long-Lasting Benefits From Your Cosmetic Work
With treatment options like the placement of porcelain veneers available to you, it is possible for you to see long-lasting benefits from care. Veneers are thin, durable restorations made to cover the front surfaces of teeth. Once they are put in position, they will help you hide wear and tear, problems with teeth that are misshapen or damaged, and issues with discoloration. The strong porcelain material that they are made from can keep them safe even through years of friction from biting and chewing.
Talk To Your Houston, TX Dentist About Cosmetic Dental Work
Through the right cosmetic services, we can help patients take on frustrating flaws that make them self-conscious about the way they look. We can work with you to make sure that you have access to services that give you the smile improvements that you really want! If you would like to find out more, please reach out to your Houston, TX, dentist, Dr. Vlachakis, by calling 281-974-4494.