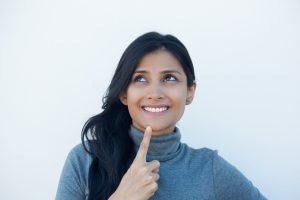 What does your dental hygiene do for you, you wonder to yourself? Is it the only thing you need to do to keep your smile in exceptional shape? Or, are there other aspects of your oral health and potential issues that can come about that brushing and flossing don't impact? What are all of the steps you should be taking, so you can be absolutely sure you're covering all bases? While these questions can feel a bit overwhelming, you will quickly see that powerful maintenance is actually easy to accomplish.
What Brushing And Flossing Accomplish
Brushing and flossing, which is what your dental hygiene is composed of, help you avoid diseases that affect your oral health. Well, they let you avoid hygiene-related illnesses, that is, which are the result of bacterial buildup. This means that when you're brushing twice every day, which we suggest, and flossing once, which is absolutely essential, you're helping yourself avoid:
Tooth decay
Infection
Gum disease
Halitosis
What They Don't Help You With
Now, it's important to recognize that while dental hygiene can help you avoid many oral diseases, it cannot help you with problems that are not related to bacteria. Yes, you may have a very clean mouth. However, that doesn't help you protect the way your smile works or its function. So, when the goal is to avoid problems associated with TMJ disorder or bruxism, remember that you will need to treat your smile well, avoid pushing it to do things it cannot do, schedule checkups with us, and rely on any preventive treatments you might need to keep everything working smoothly.
Come In For Your Complete Smile Care
See our team for the complete smile care you need for a healthy smile that feels good and functions well! Schedule your visit with Healthy Smiles Family Dentistry today by calling (281) 974-4494. We serve patients from Houston, Memorial City, Bunker Hill, West Beltway, City Center, Hedwig Village, and all surrounding communities.