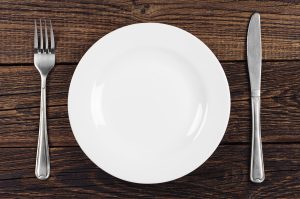 Is TMJ disorder (TMD) affecting your life? Are you aware that what you need to do is protect your jaw joints, which you realize may mean making some lifestyle choices at the moment and coming in to see us about TMJ treatment? While this may all be very clear to you, that doesn't necessarily translate into a solid, detailed plan. Take some pointers from our team regarding easy accommodations and choices that you can make, so you keep those TMJs safe.
Watch Out During Dental Hygiene
Remember that when you're brushing and flossing, you're opening and closing your mouth. You may be opening very wide part of the time if your brush is big or to floss. What you want is to limit how far you have to open your mouth, so you don't aggravate your TMJ disorder. Try using a brush that fits more easily in your mouth. Consider relying on a flossing tool that helps you reach back teeth without having to open so wide!
Careful With Your Eating Habits
Keep in mind those things that will make your TMJs sore, stressed, and strained as you're eating and avoid them:
Don't take huge bites
Break up food into smaller pieces or use a fork and a knife
Avoid foods that cause you to need excess force (or lots of chewing)
See Our Team
You know that TMJ treatment can help with your TMJ disorder but you may find that some days are more uncomfortable than others. You may not know what to expect, so you keep putting off calling us. Whatever is causing your hesitation, we suggest you sweep it to the side and take time for a consultation. We can evaluate the problem, offer a multidimensional explanation of your jaw issue, and then provide suggestions as well as effective, drug-free, noninvasive treatment.
Protect Your Jaws From Pain With Our Guidance
We offer the advice and the treatment you need to address TMJ disorder. See our team soon! Schedule your visit with Healthy Smiles Family Dentistry today by calling (281) 974-4494. We serve patients from Houston, Memorial City, Bunker Hill, West Beltway, City Center, Hedwig Village, and all surrounding communities.