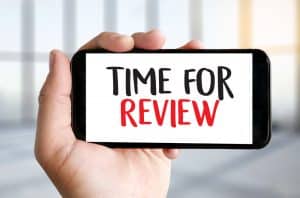 If you're someone who is a little scared when it comes to scheduling your dental visits, then you know that anything that can help you relax is fantastic. If you're someone who is overwhelmed at the thought of coming in for care, then you know this is going to be absolutely essential. We are fully aware that there's a broad spectrum of nervousness that can affect your ability to give us a call and come in, which is why we offer a variety of dental sedation choices for you. Let's review them quickly, so you feel more informed.
If You're A Tiny Bit Anxious
If you find that you just have some butterflies in your stomach when you consider coming in for a dental visit, then you have two options. First, try coming in armed with some other ways of relaxing, such as an iPod with a calming list of songs, carrying a special lucky charm, or with breathing and relaxation methods you've been practicing. Or, you might want to go ahead and try our dental sedation called nitrous oxide (or, as it is more commonly known, laughing gas). It's gentle, effective, and helps take those jitters away.
If It's More Than Jitters
Can you say without hesitation that your feelings are most certainly more intense than some mild jitters? If so, we understand that you may not think nitrous oxide is the dental sedation choice for you. Not a problem! Oral sedation offers a more powerful sense of relaxation. Just take the anti-anxiety medication by mouth according to our instructions and you can expect to feel very calm, very relaxed, and totally at ease.
Talk With Us About Sedation Solutions ASAP
If you would like to come in for dental care but you deal with anxiety, call us soon to talk with us about sedation. Schedule your visit with Healthy Smiles Family Dentistry today by calling Healthy Smiles Family Dentistry today at (281) 974-4494. We serve patients from Houston, Memorial City, Bunker Hill, West Beltway, City Center, Hedwig Village, and all surrounding communities.