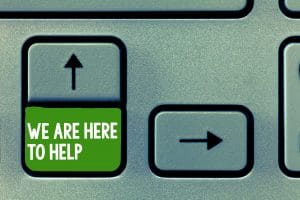 When your life is controlled at the moment, in part, by your headaches, you may not feel like you really know how to stay out of pain. What's worse is that when you have not yet arrived at a solution, you may find yourself in all sorts of instances during which you feel vulnerable! You know that pain could be just around the corner. A good example of this is when the holidays roll around. You want to participate and have fun but you ask yourself, is a headache-causer lurking? Will it ruin the party you're about to attend? If this sounds at all familiar to your usual line of thinking, then our Houston, TX team has some headache relief advice that just might work wonders!
Leave All Triggers Out Of Your House
You're not entirely sure why you are getting your headaches. However, you know that you would like to do whatever you can to ensure optimal headache relief. When it comes to your home this holiday, we strongly suggest keeping anything that you suspect may be contributing out of your home. For instance, if strong scents affect you, then it's not a good time for holiday potpourri. If you notice that perfumes are a problem, don't wear them. If certain foods, wines, etc. tend to make matters worse, don't keep them in your pantry. Until further notice, if you think it causes your pain, keep it away!
Come In Already!
If you know that we offer headache relief and you've been thinking it over, we encourage you to come in to meet our team already! Come in to find out how we can help you. Most of the time, you will be surprised to find that the primary cause of your headache pain is not really what you expected. It could have more to do with stress, the way you stand, your smile alignment and other details that you ever thought imaginable! Give yourself the best holiday gift ever and call us to set up an appointment. It is truly a gift that will continue to "give" for the rest of your life!
Give Yourself Headache Relief For The 2018 Holidays
Come on in. It's time to learn all about the headache relief that we can provide for you! Schedule your visit with Healthy Smiles Family Dentistry today by calling (281) 974-4494. We serve patients from Houston, Memorial City, Bunker Hill, West Beltway, City Center, Hedwig Village, and all surrounding communities.