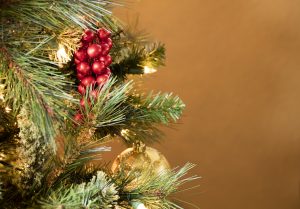 Not staying at home this year for your holiday festivities? Heading to the home of a friend or relative? It's important to remember that when you're not in your usual environment, there are some new things in your surroundings, etc., that can end up contributing to headaches. Of course, you will need headache relief from our team to address the primary cause of your concern. However, those aspects of your daily life that make matters worse are something you can and should avoid or limit. Need help for the holidays? We can offer it!
Don't Leave Headache Treatment Behind
Have you already seen us for headache relief? If part of your treatment includes something you use daily, such as bruxism treatment, don't leave your oral appliance at home if you're sleeping elsewhere. Bring what you usually use with you! Otherwise, you may run the risk of sleeping in a new place and dealing with completely avoidable pain. Promote comfort by keeping your routine as regular as possible.
Your Sleep
About that whole "routine" thing: We know that your sleep schedule may become somewhat interrupted. However, we encourage you as you're doing everything you can to promote successful headache relief to be careful. Now is not the time to go to bed at 4am and rise only a couple hours later. Also, don't overlook the tendency to overload on sugary treats and alcoholic or caffeinated drinks (those holiday beverages might include one or both) if they tend to trigger your headaches. You'll be happy throughout your visit that you were a bit careful (you'll have more fun in the long run!).
Avoid Headaches This Season
Need help addressing your headaches? Give yourself the gift of comfort by talking with us about how to achieve headache relief very soon. Schedule your visit with Healthy Smiles Family Dentistry today by calling (281) 974-4494. We serve patients from Houston, Memorial City, Bunker Hill, West Beltway, City Center, Hedwig Village, and all surrounding communities.