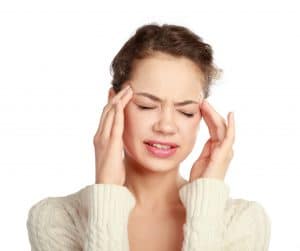 Of course, when you're someone for whom regular headaches have become a normal part of your life, the thought of headache relief is never far off. However, you may find that as much as you need it, you have somewhat of a hard time convincing yourself to actually schedule an appointment with us, set up your personal schedule, and then come in for a diagnostic evaluation. At the moment, we happen to have a few compelling and highly convincing excuses you can use. Now is the time to convince yourself to go ahead and finally come on in!
Excuse #1: As A Holiday Gift From You To Yourself
Maybe you know on a logical level that you need headache relief. However, you just need a very good excuse to give yourself permission to come in! Well, you might want to skip the other things on your gift list this year and instead, choose to seek headache treatment as your present from you to yourself! It's certainly worth it and it's a gift that will last a lifetime.
Excuse #2: Your New Year's Resolutions
Have resolutions on your mind? Perhaps you've had "seek headache relief" on your mind for the entire year! Shove this resolution to the front of the line and call us up. It's something you should resolve to do as soon as possible, so you can start feeling much better and remember what it's like to experience life without chronic head pain!
Excuse #3: So Next Holidays Are Better
We're well into the holiday season. You may be able to enjoy some headache relief throughout these months! However, one thing is for sure: Get started on your journey toward relief right now and you can expect a very comfortable holiday season next year that does not include consistent, life-altering headaches.
Bring Yourself In For Headache Relief Soon!
Remember that the sooner you come in and talk with us about your headache relief needs, the sooner you can actually enjoy that relief! Schedule your visit with Healthy Smiles Family Dentistry today by calling (281) 974-4494. We serve patients from Houston, Memorial City, Bunker Hill, West Beltway, City Center, Hedwig Village, and all surrounding communities.