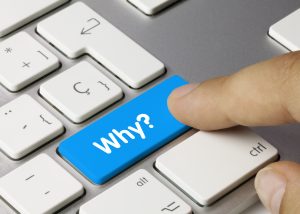 You know that we are offering to guide you toward headache relief and you're thinking to yourself, "Well, if a dentist can help me with my headaches, why don't more people head to the dentist?" This is a very understandable point of confusion. There are many reasons this might be the case. Of course, not all dentists focus on the potential disorders that can contribute to this type of discomfort. Then again, not all patients realize we are here to help! Learn more.
Many People Assume Pills Are The Answer
Patients often assume that the best way to cure a problem is with pills. This can cause some serious confusion! In some cases, it's true: Medication can cure an ailment. When it comes to chronic headaches, however, the issue is often related to a functional concern that you cannot "cure" with pills. However, when medication temporarily soothes the discomfort, it's easy to assume this is leading toward ultimate headache relief (even though it isn't).
You Don't Learn About Dental Care In School
When you're growing up, you're frequently told that if something is wrong with your health, you should go to the doctor. If your tooth hurts, you go to the dentist. So, when you have a headache, you naturally assume heading to your general practitioner is the answer and sometimes it is! However, since most people don't have an expansive understanding of the comprehensive nature of dental care (and where headaches come from), this can become an obstacle in seeking help from us, too. Lucky for you, you know that we offer headache relief!
Take Care Of Headaches Right Now!
Come in as soon as you can to begin managing and saying goodbye to your headache pain. Schedule your visit with Healthy Smiles Family Dentistry today by calling (281) 974-4494. We serve patients from Houston, Memorial City, Bunker Hill, West Beltway, City Center, Hedwig Village, and all surrounding communities.