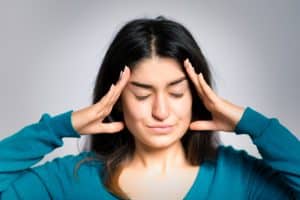 Are you someone who is struggling and struggling with headaches? While we know you may feel the urge to run to the drugstore to see if you can find a more powerful pain reliever, we often suggest you begin with a trip to see us, your dental team! Did you know that we offer effective headache relief that can address multiple underlying causes? As a matter of fact, there may be things going on with your mouth and posture that can greatly improve your comfort. Not sure what to make of all of this? Gaining more insight from our website will help!
Watch Our Videos
Have you taken a look at our headache relief page on our website? If not, it's full of helpful information. Whether or not you're in the mood to sit down and read, we have a couple very helpful videos. You can hear directly from our dentist, so you gain a comfort level regarding our compassion, our focused care for each and every patient, and more. Curious about affordability? How your headaches are connected to your teeth, jaws, and gums? Check out our video!
You will also notice as you scroll down at the start of our page that you can hear from one of our patients. From dealing with chronic migraine discomfort to experiencing surprising relief, our patient testimonial will give you firsthand insight into how receiving headache relief with us can drastically improve your daily quality of life.
About The Treatment
When you come to us for headache relief, you're not going home with pills. Instead, you're receiving a comprehensive care plan that addresses whatever the problem (or problems) causing your pain. Bruxism, misalignment, TMJ disorder, posture problems: We find them all with a detailed evaluation system and then offer appropriate care!
Put A Stop To Headaches
Headache relief may be more within reach than you may have initially thought if you seek care with our practice in Houston, TX. Schedule your visit with Healthy Smiles Family Dentistry today by calling Healthy Smiles Family Dentistry today at (281) 974-4494. We serve patients from Houston, Memorial City, Bunker Hill, West Beltway, City Center, Hedwig Village, and all surrounding communities.