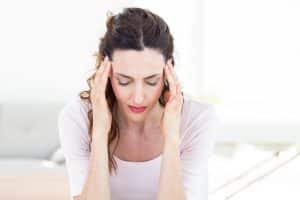 When you have a headache but you aren't sure why, sometimes the location of your discomfort can tell you a bit about the cause. While this isn't a foolproof way to figure out why you're experiencing the problem, it can certainly help you recognize a variety of potential issues that we can treat with headache relief. Remember, no matter what it's always in your best interest to schedule a consultation with our practice. As for some helpful information that might offer you emotional relief, consider how the positioning of your headache comes into play.
Tension Headaches
If you feel like you have a band around your head or the pain generally occurs surrounding your head, this may come from tension. Fortunately, we can help you figure out whether muscular tension is the cause (your posture may play a role), while we determine the best option for providing headache relief. Problems like fatigued muscles from an imbalanced bite can also come into play.
Bruxism And TMJ Headaches
If you are someone who grinds your teeth, clenches your teeth, or is suffering from too much strain placed on your jaw joints, you may suffer from bruxism (grinding and clenching) or TMD (jaw joint dysfunction). This type of headache will often occur on either or both sides of your head (often centered within your jaw joints). Good news: Our headache relief can address the source of your pain.
Toothache Pain
This can become confusing. If your tooth hurts and you're experiencing a headache, the pain may feel somewhat dull and hard to pinpoint. When the feeling occurs in addition to a fever and/or bad taste in your mouth, it may be the result of an infection or abscess (for which you require immediate care).