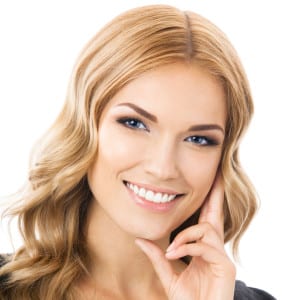 If you think dentists only care about cavities, think again. We do care a lot about about cavities (or more importantly, cavity prevention!) but good oral health extends further. At your dental checkups and cleanings, we may also ask about headaches and sleep habits. We check for signs of oral cancer. We are interested in your overall health and what medicines you are taking. Some of our questions about headaches, stress and teeth grinding help screen for bruxism. Take a few minutes to test your knowledge about bruxism.
Bruxism refers to:
Snoring that sounds like a bear
Repetetive teeth grinding
Injury to the teeth
#2 is correct. Bruxism is repetitive teeth grinding. It is often done without conscious knowledge or while sleeping. Bruxism is not the same as occasionally clenching your teeth when you are under stress. It is a habitual grinding that can cause excessive wear on the teeth. It can also cause headaches and neck and jaw pain. A dental appliance or mouthguard can help protect the teeth and alleviate other problems associated with bruxism.
When Can Bruxism Occur:
Anytime someone is asleep
Anytime someone is awake
Both 1 and 2
#3 is correct. Every individual is different. Those with night time bruxism may not be aware of the habit, but sleeping partners (or parents, in the case of children) may hear or observe it. Some people catch themselves grinding or gnashing their teeth during the day, but are unable to stop themselves. Some people grind their teeth both when awake and asleep. Even when no one has mentioned you grind your teeth, we can see wear patterns that will lead us to ask questions.
Likely Indicators of Repetetive Teeth Grinding: Choose all that Apply:
Headache upon awakening
Gaps between teeth
Infected root canal
Jaw pain
Report of grinding from sleeping partner
Fractures or cracks in the molars
All except #2 and #3 are issues that would lead us to investigate bruxism with you further. If a dental appliance is indicated, we can move forward to make that happen. While gaps between teeth and infected root canals are not generally indicators of bruxism, they are cosmetic and restorative dental issues we can help with. We look forward to seeing you for a checkup.
ABOUT YOUR HOUSTON, TX, DENTIST:

At Healthy Smiles Family Dentistry in Houston, TX, Dr. Amy Vlachakis (pronounced Vla-ha-kiss) and her dedicated staff strive to make everyone feel like family, while providing top-notch general, cosmetic, and family dentistry services to patients of all ages. To learn more, or to schedule a consultation, call our office today at 281-974-4494. Located in Memorial City Plaza, we proudly serve patients throughout Houston, Memorial City, Bunker Hill, West Beltway, City Center, Hedwig Village, and all surrounding communities.