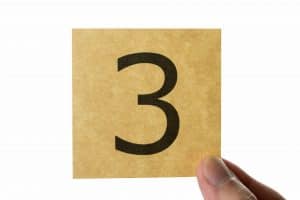 You might not think too much about the decision to choose an oral piercing as it applies to your oral health or need for headache relief. We do, however! So, if you're in the process of compiling a list of pros and cons as you make a final decision, we would like to throw our thoughts into the mix. Remember that while it is possible to enjoy this addition to your mouth, there are some serious issues to consider before moving forward.
#1: Contributing To Headaches
Did you ever think someone would tell you that your oral piercing is contributing to your need for headache relief? Probably not. However, the connection is a simple one. If you are playing with the ring throughout the day, you may be stressing your jaw joints as a result of the movement or the strange motions. This can irritate TMJs, contribute to TMJ disorder, and lead to headaches.
#2: Contributing To Infections
This one's simple! It's not going to have anything to do with headache relief but the issue may lead to a figurative headache. You know that when you have an incision in your body and bacteria enters that incision, it can create infection. The opening in your tongue from a piercing is an incision vulnerable to becoming infected. Remember this, so you're very serious about maintaining a clean piercing site.
#3: Contributing To Damage
One false move and that very hard piercing you have can cause one or more of the following: A chipped tooth, a cracked tooth, a broken tooth, irritated gums, infected gums, receding gums, sores, and more.
Ask For Guidance When Making Smile-Related Choices
Need help when you're making a decision that could impact your oral health? We'll be glad to assist! Schedule your visit with Healthy Smiles Family Dentistry today by calling (281) 974-4494. We serve patients from Houston, Memorial City, Bunker Hill, West Beltway, City Center, Hedwig Village, and all surrounding communities.