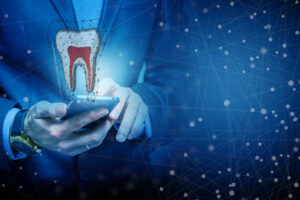 One of the ways that we strive to keep mouths vibrant at Healthy Smiles Family Dentistry in Houston, TX is through our investment into dental technology. New advances can bring you a more comfortable experience by limiting the invasiveness of processes such as imaging. Digital x-rays provide better outcomes with less radiation. They also allow your qualified dental health care provider to be able to take more images of your mouth. These two facets work together to bring quality care that is comfortable enough to keep you consistently returning for your scheduled examinations.
Beyond imaging, our office places distinct emphasis on comfortable care using the most advanced technological processes available on the market. An example of this is through positive periodontal care with ultrasound scaling. This procedure helps to keep your gum tissue safe from bacterial infection and leftover food debris. We bring you this method in order to protect your gums with a minimally-invasive treatment. Rotary endodontics can help in a similar way to work to limit the amount of your natural tooth that is removed during a root canal procedure. Healthy Smiles is here to keep you going full speed with state-of-the-art technology!
New Advances In Imaging Yield More Information
Imagery is one of the most helpful tools available to any dentist. One method that has stayed reliably beneficial for oral health is the x-ray. These radiographs allow your care provider to take a look within the bone and teeth to identify weakness and change. This process is integral to the identification of wisdom tooth troubles before lasting damage can occur. Digital x-rays take this concept and move it into the 21st century. The radiation is a fraction of that with traditional methods, so you can feel safe in this method.
The intraoral scanner is another form of high-tech imagery that we employ to bring comfort to your experience. This helpful tool that allows for high-quality photographs that can be magnified up to 100 times without clarity loss. Intraoral scanners bring a new method of diagnosing concerns in a quicker timeframe.
Cutting-Edge Tools Reduce Matter Lost
Another area in which dental technology investment helps to bring you the best care possible is in the removal of damaged or infected tissue. Rotary endodontics help to minimize the amount of your own tooth material that is lost during a root canal. Another method of cutting-edge mouth maintenance is ultrasonic scaling in order to remove harmful bacteria and debris from the connection between the teeth and jaw.
Discover The Technological Edge In Houston, TX
At Healthy Smiles Family Dentistry in Houston, TX, we invest in dental advancement to give you comfort in your care while improving your outcome. To learn more about how we emphasize developments in oral health care technology, call your Houston, TX, dentist, Dr. Vlachakis, at 281-974-4494.