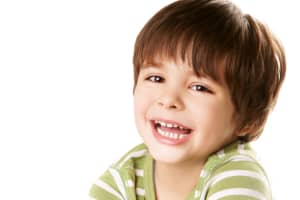 Has your little one's first tooth arrived yet? Have you been thinking that you want to bring your child to see us for preventive care but you aren't really sure if dental care is necessary for children? We understand that parents hesitate to schedule pediatric appointments for a wide variety of reasons – often because they simply worry that their child will have an enjoyable experience. In addition to ensuring your child feels at ease and comfortable during visits, we feel passionate about providing the many wonderful benefits that pediatric dental care offers a developing smile. Wondering what all the fuss is about? Test your knowledge for a better understanding of children's dentistry with the following quiz:
Pediatric Quiz
True or False: You should bring your son or daughter in once he or she receives permanent teeth.
True or False: You should schedule visits twice a year for your little one for cleanings and checkups.
True or False: Fluoride and dental sealants are luxury treatments that make your child's teeth look nice but do not do much for oral health.
True or False: Your child's initial visit may only include a quick visual examination to ensure your child feels comfortable in this new environment before beginning dental cleanings.
True or False: By allowing us to guide your child's early dental development, you create a foundation that results in years of oral health and appropriately developed adult teeth.
Quiz Answers
False. We encourage you to bring your child in by the age of two for best results.
True. By bringing your child to see us consistently, we can more effectively monitor changes, suggest treatments before problems arise or progress, and ensure your child's teeth remain clean and healthy.
False. Fluoride can strengthen your child's teeth, helping prevent tooth decay. Dental sealants provide a barrier over your little one's hard-to-reach back teeth, providing excellent protection against cavity formation.
True. We provide what we call "Happy Visits" for little ones, giving them time to get used to the sights, sounds, and smells of the dental office so cleanings are enjoyable, relaxed experiences.
True. Like with most concerns, early detection allows us to target and treat concerns immediately, either before or as they arise, so your child's smile can develop correctly.
ABOUT YOUR HOUSTON DENTIST:
At Healthy Smiles Family Dentistry in Houston, TX, Dr. Amy Vlachakis (pronounced Vla-ha-kiss) and her dedicated staff strive to make everyone feel like family, while providing top-notch general, cosmetic, and family dentistry services to patients of all ages. To learn more, or to schedule a consultation, call our Houston dentist office today at (281) 974-4494. Located in Memorial City Plaza, we proudly serve patients throughout Houston, Memorial City, Bunker Hill, West Beltway, City Center, Hedwig Village, and all surrounding communities.