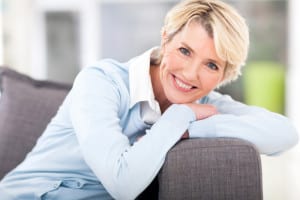 Dealing with daily headaches is just like what it sounds – a literal pain. What can become even more frustrating is realizing you have done everything you can to alleviate your discomfort but nothing seems to work. While taking over-the-counter medications may temporarily ease your throbbing, the underlying cause remains and you continue to suffer. For patients who are missing teeth, we suggest an immediate appointment. In addition to other potential factors, open spaces in your smile may lead to chronic headaches. Wondering what we can do to offer headache relief? Read more to find out:
About Your Missing Teeth
Providing you with headache relief is not the only reason we suggest you consider replacing your missing teeth. In addition to harming your daily confidence, you may also find that your missing teeth result in a variety of other problems, including the following:
Food may become trapped in the open spaces, making daily hygiene a challenge
Your remaining teeth may begin shifting into the open spaces, causing misalignment
You may have difficulty eating comfortably and successfully
Enunciating your words may be difficult
The Missing Teeth/Headache Connection
Your teeth and jaws and supportive surrounding structures, like ligaments and muscles, all work together so your mouth functions well. It allows you to speak, smile, laugh, and eat. However, when you throw off the balance even by a minuscule amount, problems may occur. For instance, if you are missing teeth, you may begin shifting your jaw to close your teeth in a way that is more beneficial or comfortable. The shift may place stress on your jaw joints and muscles, which leads to soreness, which then subsequently leads to headaches. Replace your missing teeth with prosthetics like dental bridges or partial dentures to balance your bite and you can look forward to headache relief.
ABOUT YOUR HOUSTON DENTIST

:
At Healthy Smiles Family Dentistry in Houston, TX, Dr. Amy Vlachakis (pronounced Vla-ha-kiss) and her dedicated staff strive to make everyone feel like family, while providing top-notch general, cosmetic, and family dentistry services to patients of all ages. To learn more, or to schedule a consultation, call our Houston dentist office today at (281) 974-4494. Located in Memorial City Plaza, we proudly serve patients throughout Houston, Memorial City, Bunker Hill, West Beltway, City Center, Hedwig Village, and all surrounding communities.