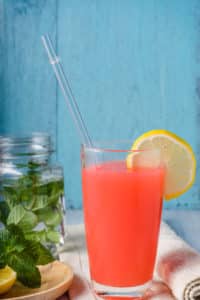 When it comes to the choices you make for your beverages this summer, you might not give them much thought. In fact, a drink is probably something you just choose on impulse! After all, summer is time for lemonade and refreshing drinks that cool you off – and time for some rest and relaxation. While we certainly don't think you need to stress over the drinks you choose, we do have some suggestions to protect your oral health throughout the season (and beyond).
Ask For Drinks Without Ice
We always suggest that you choose beverages that are free of ice if you are someone who enjoys eating the ice afterwards (or if you have very sensitive teeth). The super chill of ice-cold drinks can "zing" sensitive smiles. As for chewing the ice, it can result in so many oral health consequences, including damaged or broken teeth, and even the development or worsening of issues like TMJ disorder and bruxism.
Avoid The Summer-Hued Stuff
Anything that screams "summer" because of its brightly hued coloration is something that you just might want to avoid if you want to keep your smile looking white. Bright red fruit punch, fluorescent-hued slushes, blue beverages – whatever it is, it's going to stain your teeth if you are serious about your summer treats. Seek out neutral-hued foods or simply remember to rinse your mouth and then brush your teeth after.
Stick With Water
When in doubt, drink water without ice. It's good for your oral health, it won't stain your teeth, it helps rinse away food and bacteria, it keeps your mouth hydrated, and it keeps you hydrated, too!