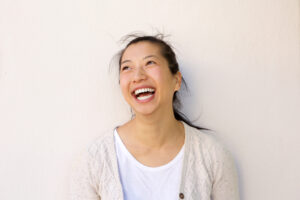 When you clean your teeth, you can clear away food debris and bacteria that you have picked up over the course of the day. A good hygiene routine will help you avoid concerns about your health and appearance. Unfortunately, it can be difficult to fight teeth stains gather over the years; while you can keep new stains from forming, dealing with stains that have settled can prove tough. At our Houston, TX dentist's office, we can recommend a professional teeth whitening treatment to make meaningful improvements. We can recommend a professional teeth whitening procedure that can make your smile remarkably brighter. There are two different approaches we can take to fighting discoloration caused by stains. There are also approaches to care we can take when intrinsic discoloration causes you to feel unhappy with how you look.
Enamel Stains That Gather Over Time Can Hurt Your Appearance
When you pick up stains from different foods and drinks, your enamel can be dull and unflattering. Your daily smile care routine can have many important benefits, but you can find that you are struggling to make your teeth noticeably brighter. A change in your diet and smile care can help you avoid further problems. With a store bought whitening treatment, you can see some improvement, but you can still fail to see the changes that you want. If you are ready to make significant changes, you can meet with your dentist to discuss a professional teeth whitening procedure!
Planning A Professional Teeth Whitening Procedure
We can bring in patients for in-office whitening treatments, which will help them show off smiles that are noticeably whiter and more attractive. This option gives you results in just a single appointment, so your improved smile can be ready to show off in time for an important event. If you prefer to take care of stains at your convenience, you can pick up a personalized kit that lets you make your teeth many shades whiter. Like store bought treatments, this will give you control over your care, but you can still see the improvements you expect from a professional service.
What You Can Do About Intrinsic Discoloration
Intrinsic discoloration is something you can deal with through cosmetic dental work. While the problem is not linked to external stains, it can be covered with porcelain veneers, thin and durable shells that can also make changes to the shape, size, and condition of teeth.
Talk To Your Houston, TX Dentist About Effectively Addressing Teeth Stains!
Through the right treatment approach, you can make meaningful changes to your smile by fixing embarrassing teeth stains! Our practice can help you by offering an in-office procedure, or by supplying a kit that is customized for your use at home. Both rely on potent agents that can take on discoloration in a way that makes your enamel many shades brighter! If you want to find out more, please contact your Houston, TX, dentist, Dr. Vlachakis, by calling 281-974-4494.