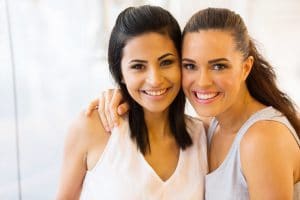 In addition to feeling frustrated about your headaches that you've been dealing with for some time, are you starting to wonder why your friend doesn't need headache relief, too? Perhaps you are very similar. Maybe you could both work on certain things like your posture (or your stress levels) that you figure are probably contributing to your discomfort. However, you are the one with head pain, while your friend seems perfectly fine. Let us help you feel better about everything.
Remember, You Are Unique
Yes, maybe you and your friend both stress quite a lot. Perhaps you both have postures that could be improved. However, every body is unique. This means that you might process your stress and anxiety differently. You may clench your teeth in response but your friend does not. You may have misalignment that's making matters worse but your friend does not. Your friend may take medication that alleviates discomfort that you are unaware of. Remember that when you need headache relief, it's all about you. Don't compare yourself to others! It won't help.
Keep In Mind, You Don't Have To Have Pain
Wish you could be without headaches like your friend? It's entirely possible for you and your buddy to be headache free! While many details may be adding to your headaches, a good portion (or even all) of your problem may be related to issues we can address with our headache relief methods. Not sure what's happening but you would really like to feel better? Set up an appointment!
Get Headaches To Go Away With Our Treatment
Remember that headache relief is something that we must tailor to each and every person we see. To find out how to attain relief, start by coming in for a consultation and evaluation. Schedule your visit with Healthy Smiles Family Dentistry today by calling (281) 974-4494. We serve patients from Houston, Memorial City, Bunker Hill, West Beltway, City Center, Hedwig Village, and all surrounding communities.