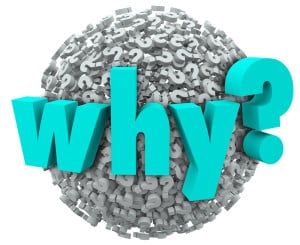 Have you been tired of dealing with headaches since they became a frequent and steady part of your daily life? If so, it's important that you realize you have access to headache relief. While you may be surprised to learn that we can often treat your headaches with dental care, you may not feel entirely convinced it's time to schedule a consultation to visit with us. Allow us to provide you with a few compelling reasons to do so – as a result, you may quickly discover yourself on a path toward improved comfort.
Reason #1: Pain Relievers Treat The Symptoms
One of the most important reasons we suggest you seek headache relief with us is that we treat the actual problem or problems causing your discomfort instead of simply addressing the symptoms. You could, of course, continue taking pain relievers to mask the pain for years to come – or, you can say goodbye to the use of medicine and hello to an effective treatment.
Reason #2: There Are Many Causes
You may be surprised to learn how many factors may contribute to your chronic headaches. For instance, you may be dealing with discomfort as a result of bad posture, dental restorations that need repair, bruxism, TMJ disorder, a poorly balanced bite, missing teeth, anxiety and stress, and more. Because it is nearly impossible to identify these causes on your own, we suggest you schedule a visit with us, so we may provide you with an accurate diagnosis (and treatment plan).
Reason #3: We Can Help
We offer a variety of treatment methods to assist you in receiving the headache relief you need. Fortunately, we primarily focus on offering a noninvasive, medicine-free treatment that will address the problem without causing side effects.