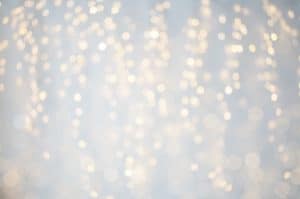 While you may think from time to time about esthetic problems with your smile that you'd like to resolve, you may sweep them under the rug. This is during your daily life, of course, when things become rather routine and you are accustomed to your smile looking a particular way. However, when the holidays show up, your schedule changes, there are lots of parties, and you suddenly have a lot of focus on your smile, it's easy to wish you had a way to fix those little issues. Luckily, there is! Talk with our Houston, TX team about dental bonding very soon as your solution!
That Gap Is A Food Trap!
Though there are multiple ways to address tooth gaps, one of the very easy, effective, and beautiful ways to do so is with the use of dental bonding. We will use composite that is matched to the tone of your tooth to make your neighboring teeth look slightly wider. The result? The gap will be closed. The holidays tend to shine a spotlight on just how frustrating spaces can be not only because you may not like the way they look but also because they tend to trap food (which can become increasingly embarrassing and frustrating in social settings like holiday parties!). See us soon for care!
You Really Don't Like Your Chipped Tooth
On a day-to-day basis, you may have come to just get used to your chipped tooth, even though you really don't like it very much. However, when you're getting all dressed up for the holidays and you are ready to see friends and family, this may remind you that your chipped dental tissue isn't exactly your favorite accessory to an otherwise stunning outfit. Don't forget that dental bonding can quickly address chips, so you can have your tooth looking whole and beautiful again. It will no longer take away from your appearance!
That Stain Has Got To Be Gone By Next Year!
Don't really need teeth whitening but you do have a stain or stained tooth that you end up trying to hide during the holidays? Maybe close conversations or holiday photos remind you that you wish you could have a uniformly hued grin. No problem. Dental bonding to the rescue!
See Our Team For Quick Improvement With Bonding
Let us know if you are interested in dental bonding, so we may help you achieve a beautiful smile that you'll be proud of during the holidays. Schedule your visit with Healthy Smiles Family Dentistry today by calling (281) 974-4494. We serve patients from Houston, Memorial City, Bunker Hill, West Beltway, City Center, Hedwig Village, and all surrounding communities.