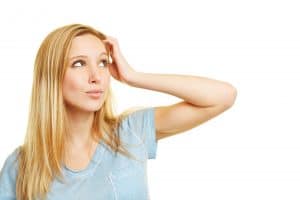 You may feel a little bit confused, particularly if you have been attributing your headaches to one specific cause for a long time. Or, you may be receiving headache relief already, so you wonder: Do you still need to see us, too? Is it all about finding one solution when it comes to treating headaches or not? We will be happy to help you make sense of where we fit into recovering your daily, headache-free comfort with a brief yet insightful quiz!
Quiz Questions: True or False?
Q1: True or False: If you haven't begun seeking out any type of headache relief solution yet, it's perfectly fine to make us your first stop!
Q2: True or False: If you're already receiving care for your headaches because you're aware of some underlying cause not related to your dental health, then there's no reason to see us for this issue.
Q3: True or False: Since our relief does not include the use of drugs, it will not interfere with any medication you may be taking for your headaches.
Quiz Answers
A1: True. If you're not sure about the cause of your headaches, it is perfectly smart to make us your first stop. We will be happy to evaluate your pain to determine whether our services may be of help.
A2: False. While you may have identified a major factor regarding your headaches, that does not mean you will not benefit from headache relief from us, as well. It's possible for multiple problems to contribute to your discomfort!
A3: True. We focus on improving your bite, your dental health, the function of your smile and oral structures, and even your posture. This will not get in the way of other modes of treatment.
Get The Headache Relief Facts With Our Team!
If you're in need of help for your headaches, see us for a consultation at your convenience. Schedule your visit with Healthy Smiles Family Dentistry today by calling (281) 974-4494. We serve patients from Houston, Memorial City, Bunker Hill, West Beltway, City Center, Hedwig Village, and all surrounding communities.