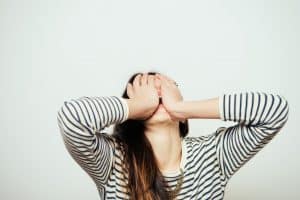 You might be doing everything you can think of to achieve headache relief. However, you might end up with few to no results, which can become a very frustrating experience. Before you throw in the towel altogether (or assume you're wasting your time), allow us to offer you some assistance and a solid approach.
You're Masking The Symptoms
Of course, when you pop a pain relief pill, you meditate, you relax, you go to sleep, or do anything else that makes the pain go away, this is only a temporary answer. What you might not be taking into account that you're treating the symptom. You're not treating the actual problem. As a result, the symptom will go away and then come back until you address the true cause.
You're Only Half There
Maybe you're doing yoga, exercising, managing stress, or doing something that is helping you address the cause of your headaches. However, your headache relief feels like it's failing because you're still in pain. You might be halfway there. Here's why: If you're dealing with TMJ disorder, bruxism disorder, an imbalanced bite, posture problems, or anything else, you still also need professional treatment to finish fully addressing the cause.
You Need Our Help
When your headaches are stemming from an issue that is treatable from our practice (which is very often the case), you will need to come in for help. We will diagnose you after a very thorough evaluation and we can treat one or multiple causes of discomfort, so your headache relief is comprehensive and effective.
Get True Headache Relief With Our Care
Even if you're part of the way there, you may still need dental care to clear up the cause of your chronic pain. Come in to learn more! Schedule your visit with Healthy Smiles Family Dentistry today by calling (281) 974-4494. We serve patients from Houston, Memorial City, Bunker Hill, West Beltway, City Center, Hedwig Village, and all surrounding communities.