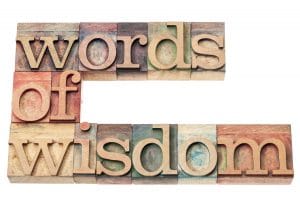 You may think to yourself that if you would just try harder to deal with your headaches, then you could probably finally achieve headache relief. Or, you may feel like it's close to the end as far as your efforts are concerned but a friend or family member comments that you just need to give it more attention, try harder, and that results will come. The truth is, our Houston, TX team knows firsthand that you can give it all you've got but sometimes … it's just not enough! Take a moment to better understand why taking an easier approach (seeing us for a visit) might be what you really need.
You May Be Working Against A Difficult Problem
You may not realize that the reason you cannot just "try harder" and end up with good results is the fact that no matter how hard you try, you're working against something that you cannot address with your own efforts. Instead, your headache relief may include attention for something like a misaligned smile, damaged dental work, or TMJ disorder (or all of the above)! So, you try and try again but you're not making progress because you need the help of a professional dental team. Come in soon!
You May Be Stressing Yourself Out
Our team knows that there's a lot of emotion that goes into dealing with headaches. While you start out with a lot of hope, if you discover that your "trying harder" doesn't pan out, you may feel more and more stressed, which certainly doesn't help you avoid headaches. Instead of feeling as though you're spinning your wheels, schedule a visit with us to discuss headache relief.
You May Be Trying Hard With Short-Term Fixes
Your version of "trying harder" might include short-term fixes, such as trying to find a medication that works well. However, as much research as you do and as many things as you try, if you don't fix the actual reason you need headache relief, then you won't get true, long-term relief. See us as soon as you're able! We can help.
Choose An Easy Solution For Headaches With Our Care
Come in for the comprehensive attention and care you need to attain true headache relief. Schedule your visit with Healthy Smiles Family Dentistry today by calling (281) 974-4494. We serve patients from Houston, Memorial City, Bunker Hill, West Beltway, City Center, Hedwig Village, and all surrounding communities.