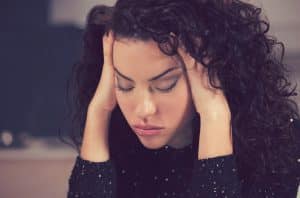 There's something incredibly frustrating about dealing with headaches that seem to come and go out of the clear blue. If only you could communicate directly with your headaches, asking them what they're bothering you for, how to make them go away, and more. While we haven't actually ever spoken to a headache (after all, that's impossible!) we do have a pretty good idea of what they'd tell you if they could talk. In summary, they'd let you know that headache relief is absolutely possible. As for those details, consider some stuff to think over.
"Hey, Something Is Wrong!"
If your headache could talk, it would probably yell out that something isn't going well with your system. Your headaches show up as a warning sign that you need to do something about a problem that's affecting you. It could be your posture. It could be bruxism. It could be a lot of things! For headache relief, remember that seeking a diagnosis is essential.
"Go To The Dentist!"
You might be more shocked by the suggestion to visit a dentist than you would be by a talking headache! A dentist, you wonder? Well, while medical doctors may also come into play, care from a dentist is actually often essential for improvement. Did you know that we offer headache relief by addressing issues with your oral health? Schedule a visit to learn more.
"I'll Be More Than Happy To Leave (Just Show Me The Way Out)!"
While you may think of your headaches as unwelcome visitors, they happen to be easy to get rid of. That is, when you seek headache relief from our team instead of simply addressing the symptoms with pain relief efforts (like pills). Come in to learn more!
Address Headaches By Starting With Our Care
You might be surprised to learn that seeking headache relief with our practice is often the only stop you need to make in order to resolve the concern. Schedule your visit with Healthy Smiles Family Dentistry today by calling (281) 974-4494. We serve patients from Houston, Memorial City, Bunker Hill, West Beltway, City Center, Hedwig Village, and all surrounding communities.