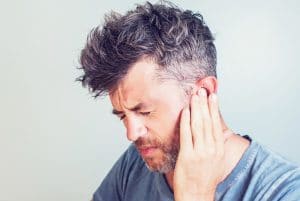 Your headaches are real, they affect your quality of life, and they can understandably cause you significant distress. Because your Houston, TX dentist's office is one of the few offering headache treatment through the TruDenta System, you can look forward to meaningful treatment for your headaches. By carefully studying different issues that might be contributing to your chronic headaches, your dentist can determine the best approach to treatment. You can be surprised at how problems that seem to affect your jaw, and your dental health, can contribute to your chronic pain.
Using The TruDenta System To Find The Cause For Your Headaches
The TruDenta System provides a non-invasive, non-surgical approach to finding out why you consistently suffer headaches. Your review can analyze different factors, like your jaw function, your bite, your range of motion, and other matters that can cause headaches. Once your full diagnostic is concluded, the information gained can be used to prepare a treatment response that puts a stop to your headaches.
Addressing Dental Issues That Cause You To Experience Frequent Headaches
People who experience recurring headaches can struggle with issues that are connected to their dental health. TMJ dysfunction, which refers to problems rooted in your jaw, can cause frequent headaches and other pains. Your troubles could also be related to bruxism, or habitual teeth grinding, which takes place at night. Treating you for these problems, or issues with damaged or unhealthy teeth, can help you recover from your life with chronic discomfort.
Modern Dental Care Can Help You Enjoy A Better Quality Of Life
What can you really gain from having a healthy smile? One obvious advantage is that you can show off a better, brighter smile. What you might not realize is that the health of your teeth can impact your ability to bite and chew – problems with these functions can create pain, inhibit your bite function, and reduce your quality of life. Preventing oral health problems can protect you against issues like headaches and other forms of discomfort that sap your quality of life.
Healthy Smiles Family Dentistry Can Look Into The Cause Of Your Headaches
Your chronic headaches are a serious problem, and they deserve a serious treatment approach. Healthy Smiles Family Dentistry can help you find the cause of your headache troubles thanks to the TruDenta System, which thoroughly studies the issues that may be causing your pain. Once the matter is identified, you can move forward with a treatment that brings about real relief! Our practice is proud to help people in and around Houston, TX enjoy dedicated oral health care. If you have questions about our headache treatments, or about our other oral health services, please call our dental office in Houston, TX, today at (281) 974-4494.