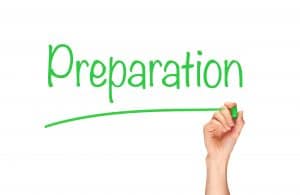 When you've got a headache relief consultation on the books, you know you're soon to experience a new kind of visit: One during which we focus on all of the details, little and big, that are contributing to your headaches. Soon, you'll be working with us on ways not only to manage your pain but to make it go away! What a fantastic moment and it's almost here. Now, if you're wondering if there's anything you can do to show up prepared for your appointment, there are some things to consider, if you wish.
Keep A Symptom Diary
If you're dealing with chronic headaches and are coming in to see us for headache relief, you may want to consider keeping a symptom diary (or journal), whatever you'd like to call it! Maybe you track the time of day you get headaches, the level of intensity, and the part of your head that hurts. Perhaps you track your activities, the foods and drinks you're eating, and more. It's always helpful to have a thorough understanding of everything playing into your discomfort.
Mentally Run Through Your Usual Day
Before you come in for your headache relief consultation, go ahead and run through your day. When you can easily recall your usual activities, it will make speaking with us about your habits, from working to chores, errands, rest, and more something you can more quickly talk about.
Prepare For Solutions Without Medication
Remember that we aren't sending you home with a bunch of pill prescriptions. Instead, your headache relief will come in the form of a care plan to fix the actual reasons that you're experiencing pain. It's not an immediate bandage. Instead, it's your long-term solution.
Come In For Relief So Headaches Can Disappear
Come in to find out for yourself what the root cause of your headaches includes, so we may guide you toward answers as well as long-term relief. Schedule your visit with Healthy Smiles Family Dentistry today by calling (281) 974-4494. We serve patients from Houston, Memorial City, Bunker Hill, West Beltway, City Center, Hedwig Village, and all surrounding communities.