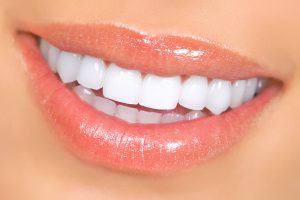 When you have stained teeth, you could feel uncomfortable smiling for pictures, or laughing with friends. To make a great first impression and gain a little confidence boost, you should consider professional teeth whitening. In today's blog, your Houston, TX, dentist talks about our cosmetic whitening options!
The Causes of Your Teeth Stains
Why do our teeth develop these brown and yellow stains in the first place? Well, the causes could be related to how well we care for our smile. Lack of proper brushing and flossing, and a diet high in sugary and starchy foods and drinks, could promote plaque buildup. Plaque not only weakens enamel and inflames gum tissues, but also makes discoloration more visible. Drinks with dark pigments, such as coffee, soda, tea, and red wine, could be factors as well. If you smoke, this leaves behind unsightly yellow stains. Understanding the causes could help you ensure your new results last that much longer!
Our In-Office and Sat-Home Options
We have two different professional options available. Our in-office treatment provides results in as little as two hours, and is perfect if you need a last-minute boost for your smile. We coat the teeth in a powerful bleaching gel, and place a protective covering on the lips and gums. We then activate the gel with a light, breaking up discoloration. For more severe stains and to prevent tooth sensitivity, you could also whiten your teeth at home. We will create asset of custom trays that we fit for your smile, and then send them home with you. A powerful bleaching gel will be sent home as well. You will then fill the trays with gel and wear them for about one to two hours daily. The total course of treatment takes between one and two weeks, and could brighten teeth by several shades! The trays ensure even results and prevent the saliva from diluting the gel.
Keep Your Teeth Bright!
But what can be done to keep your teeth bright for longer periods? Well, start by controlling plaque buildup which is possible if you consume fewer items high in sugar or starch, and brushing and flossing daily. You also help by drinking more water and fewer beverages with dark pigments, and avoiding tobacco products. Be sure to see us every six months for a cleaning too, so we break up and remove all plaque and tartar buildup. If you have any questions, then give us a call today!
TALK TO YOUR HOUSTON, TX DENTIST ABOUT TEETH WHITENING!
We want to help you obtain a stunning smile, one that you'll feel proud to show off to the world. To find out more about our cosmetic treatment options, please contact your Houston, TX, dentist, Dr. Vlachakis, by calling 281-974-4494.