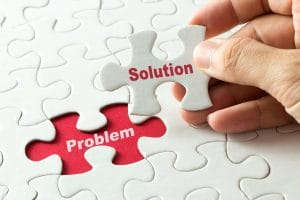 There are some problems that can come from losing your teeth. Of course, you already know about some of them! Tooth loss can make you feel less confident about your smile and appearance, it can make it harder to eat the foods you usually enjoy, etc. While this might be enough motivation to cause you to meet with us to replace teeth, sometimes it takes some additional details! Think through unexpected concerns our Houston, TX team would like to share that you may not have even thought up yet!
#1: Cavities
The opening where your tooth used to rest: That opening is like a little bitty trap for food. You eat, the food gets stuck there. You have to clean it more frequently. Unfortunately, maintaining a clean opening is difficult, which means over time, the teeth surrounding it are more and more prone to decay. Replace teeth, so hygiene can become easily effective again.
#2: A New, Less Attractive Smile
When you say you want a new smile that looks different, what you usually mean is that you want your smile to look better. Unfortunately, if you end up dealing with tooth loss but you don't actually follow through on doing anything about it (as in, you don't replace your missing teeth), then the teeth you still have are going to move. We know, this sounds shocking! However, it's true: The smile you've known for a very long time may end up looking different, and not in a good way, when your alignment changes because your teeth try to "compensate" for the opening as they shift about. Stop this by seeing us for prosthetic dental care soon.
#3: Headaches
You might not realize right away that tooth loss can lead to headaches. Of course, it's a figurative headache dealing with missing teeth. It's a real headache, too, when you are having balance problems due to the openings. The bite you once knew, which you relied on for eating and speaking (and for which you moved your smile in a very particular way) changes with missing teeth. You might have to start moving your smile differently in order to form words and chew successfully. The result? It could stress your TMJs, which may result not only in TMJ disorder but also headaches. Talk with us about this detail and replace your teeth soon, so you can keep your oral health safe.
See Us For Immediate Help With Tooth Loss
You need help with your smile ASAP if you have missing teeth. We have many solutions! Schedule your visit with Healthy Smiles Family Dentistry today by calling (281) 974-4494. We serve patients from Houston, Memorial City, Bunker Hill, West Beltway, City Center, Hedwig Village, and all surrounding communities.