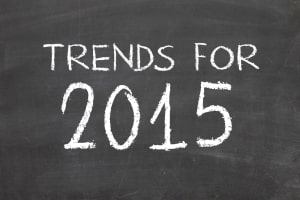 It may not have the sex appeal of the fashion industry or the ubiquity of the internet, but dentistry is as affected by changing trends as any other industry. And while things don't move quite as quickly in the dental field as they do on the runway (you're not going to see your dentist upgrading to the next best digital x-ray or dental laser every season), trends to greatly affect how you experience professional dentistry. Today, Houston family dentist Dr. Amy Vlachakis discusses three major trends that are expected to impact her field this year.
Promoting the Cosmetic-Preventive Connection
It's a dichotomy that has existed in the industry since the 1980s: cosmetic dentistry helps you look good while preventive and restorative dentistry helps you get healthy teeth. Many professional organizations are trying to expand the popular perception of cosmetic dentistry beyond the merely cosmetic.
Within the industry, dentists have often looked at cosmetic dentistry as a great way to get people in the dental chair. And while that patient is learning more about teeth whitening or cosmetic bonding, they're also getting a comprehensive checkup that can identify and provide treatment to oral health problems.
Patient Care Comes First
Although the U.S. economy is doing better, many adults are being choosier about where they spend their dental health dollars. In response, dental industry experts believe that the growing trend of focusing on the patient experience will surge this year. This means more personalized, caring, and state-of-the-art appointments for patients.
Dental Implants Continue to Dominate
Ok, ok, dental implants are nothing new (they've been growing in popularity consistently since the 1980s) but industry experts believe that their popularity will continue to hold throughout the new year and into the future. Moreover, new developments in dental implant technology will broaden the field of potential patients, further boosting dental implant rates across the country.
ABOUT YOUR HOUSTON DENTIST:
At Healthy Smiles Family Dentistry in Houston, TX, Dr. Amy Vlachakis (pronounced Vla-ha-kiss) and her dedicated staff strive to make everyone feel like family, while providing top-notch general, cosmetic, and family dentistry services to patients of all ages. To learn more, or to schedule a consultation, call our Houston dentist office today at (281) 974-4494. Located in Memorial City Plaza, we proudly serve patients throughout Houston, Memorial City, Bunker Hill, West Beltway, City Center, Hedwig Village, and all surrounding communities.