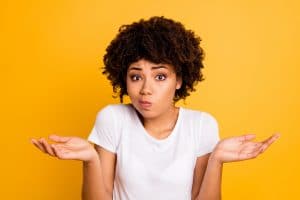 Is it fair to say that if you have no cavities, you must have no problems with your oral health? As common a problem as they might be, cavities are only one of many different issues that your Houston, TX dentist is ready to help you with. Of course, during every routine dental exam, decay is a problem your dentist is keenly interested in identifying and treating. With that said, these appointments also allow you to discuss any other concerns you might have that could relate to your dental well-being. You might want to mention problems with facial and dental soreness in the morning – by doing so, your dentist can recognize the need to discuss bruxism with you. This is just one of many cases where mentioning a problem can lead to important treatment!
Improving Your Quality Of Life By Treating Your Jaw Issues
Preventing smile troubles means more than just fighting tooth decay. Problems with your jaw joints from a poor bite, stress, habitual teeth grinding, or physical injury can become a drain on your quality of life. These issues, commonly recognized as TMJ dysfunction, are all signs that you have a problem that your dentist can treat. There is another big symptom that can affect you if you have TMJ dysfunction, one that you might not think to bring up at all – headaches. By mentioning chronic headaches or migraines during a checkup, you can start down a path to treatment that greatly improves your quality of life.
Dealing With Periodontal Problems
How worried should you be about the health of your gums? If you want to keep your full smile in place, you should be committed to avoiding periodontal problems! The routine dental cleanings you receive remove plaque and tartar that can create problems with gingivitis. If you need additional help fighting an infection, your dentist can talk to you about setting up an ultrasonic scaling.
Cavity Care Is Important, Too!
Sure, there are many services available from your dentist that might surprise you. With that said, remember that there is a reason cavities are so often the focal point of smile care – tooth decay can become a serious issue for your well-being. Keeping up with regular exams, and making a concentrated effort to clean your teeth every day, will have a lasting impact on your smile!
Schedule Your Next Checkup At Healthy Smiles Family Dentistry!
Healthy Smiles Family Dentistry is proud to offer a wide range of oral health services to Houston, TX families! If you think something might be wrong with your smile, if you have aches and pains that might be linked to your jaw joints, or if you just need to arrange your next checkup, let us know! To arrange a visit, call our dental office in Houston, TX, today at (281) 974-4494.